Why OCRDESK CRM
1. Know Your Customer to pitch them better
Analyse the recorded data from your CRM Software.
Come up with your client's buying powers and their spending patterns.
Now as you identify their needs, pitch them with your offers at a planned right time.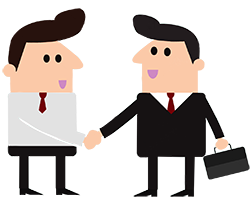 2. Reward your loyal customers
Gather data from the CRM Software.
Make a List of most loyal and profitable customers you have
Mail them and let your customers know about the rewards to make them feel special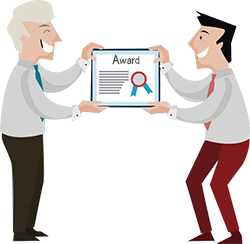 3. Prioritize your leads for better results
Prioritize your existing leads in your CRM Software.
Segregate all the important leads you have.
Use the CRM software to allocate resource as per winning chances on priority basis.
Set Meeting Reminders plan followups with them.
Set Immediate Next Activities for your team to take care of.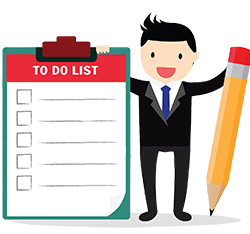 4. Be available as your Customers needs you
Give your website visitors a Chat option to immediately address them.
Attend their grievance.
Guide them if required.
Generate Fresh leads this way.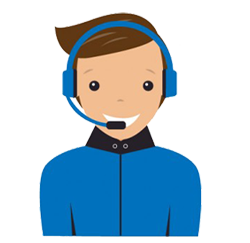 5. Build your own Strategy
Gather relevant data from previously converted leads.
Now List out whatever worked for you earlier, chances are that it will still work for you.
Note down there can be a specific few sales persons that are converting way better than some others.
Note down what special are these sales persons doing.
Build a strategy that is working for your business.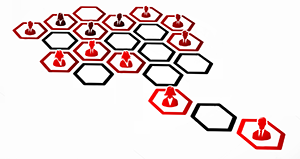 6. Segment Your customer base
Segment your customers based on their budgets, tastes or Preferences.
Target them with your offers specific to their Preferences.
So get to know what works for them and do exactly that.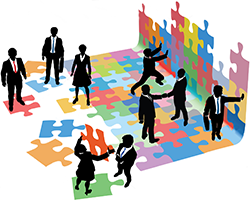 7. Renew Dead Opportunities
Identify Prospects that are Dead.
Re-approach them in a casual way.
Find out if their lead was furbished with some other vendor.
Find out if they are satisfied with this new vendor's services or not.
If not offer them your service again.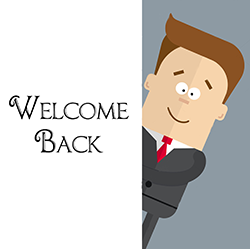 8. Be In Constant Touch
Going casual works better sometimes.
Re-approach them in a casual way.
Use the CRM Automation Facilities and set client 's Birthday Reminders or important dates for Social Messages.
Set automatic Customised Messages.
This will help you build relationship with your customers beyond the business and will set your priority higher in their list of vendors. (if you are already not on the Top.) .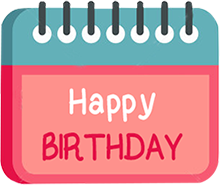 9. Start Closing More Deals
Use your CRM Software to identify your potential leads in your pipeline.
Re Create Winning Sales Pitch Templates (Yes have more than One.)
Focus on reducing the Conversion Time.
Use the Power of Calendar Integration to Set Meetings.
Use the Reminders and Notification Messages to Staff.
Set Targets for Resources.
Track Deadlines for Resources.
Improve the Conversion Rates.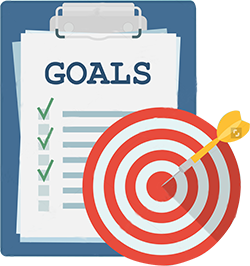 10. Connect Your Website TO CRM (Basic)
Provide Lead Capturing Forms on your Site.
Fetch the data of the visitors interested to your CRM.
Approach them via Call, or E-mails.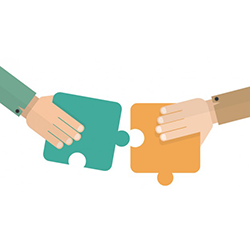 11. Connect Your Website TO CRM(ADVANCED)
If the client is way too early in their buying process.
And is still making up their mind.
They will not straight away buy from you.
Since there is a lot of competition out their.
If you do not remain in touch with them they might not come back to you either.
So Blog about your industry and spread the knowledge you have.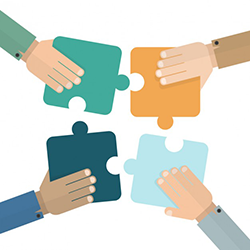 12. Optimise your Call Performance
If you are into a business where in you makes sales on Calls.
Take benefit of the Voip Software integration with your CRM Software.
Use the integration to attend calls from your CRM software itself.
Note down the Minutes of Meetings on the Spot with this
Save time and Data Duplication.
And set next your Activities to for the Lead immediately in the CRM.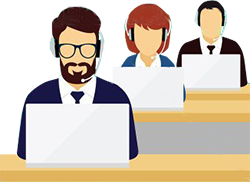 13. Generate Fresh Leads On Automation
Place Lead Capturing Forms discussed above on your site at most potential places.
Additionally track your site visitors.
Offer something Useful to the visitors for them whom you are targetting.
Gather their Email Ids in your CRM.
Set your Email Marketting Campaigns.
Send Automated Series of Mails Specially been generated for Leads like these using your CRM Software.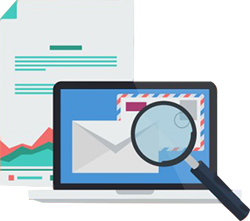 14. Reduce Data Duplication
Give them appropriate Access rights in the Software to your sales team.
So the Sales Managers can also have access to the Sales Representative's Data.
Have Department Heads, the access to managers Data.
This way nobody have to send data to any department, So no Data Duplication at all.
Share the Leads or Opportunity Data with your team.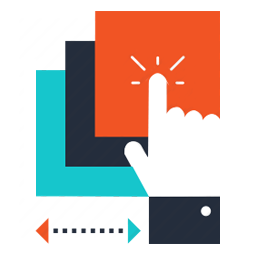 15. See The Big Picture
Make use of the Reports and Analysis section of your CRM Software.
Allow Sales Analysis Access to your Sales Managers as well.
Build a Strategy for Managers to track your Pipelines.
Get a Hold on your complete Sales Process.
See where sales can be improved.
And most importantly implement those measures in your approach.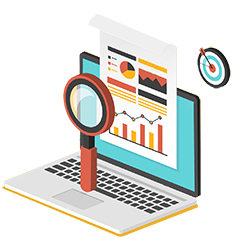 16. Strengthen Your Sales Team
Find out if you need more sales persons.
Generate Sales Targets for your Sales Team.
Use any CRM Software to set individual Targets for each Sales Rep as well.
Get a Hold on your complete Sales Process.
Allow Sales Incentives and set Commissions on sales in your CRM Software.
Track Sales individual Records.
Analyse and recognize areas of Improvement.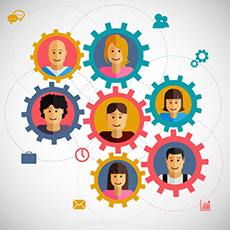 17. Automate Your Process
Create a Sales Cycle for your business.
Make Sure it is implemented in your CRM Software as well
Have as much automated workflows as possible
Have automated follow ups (Make sure to hold on the frequency as you don't want to irritate you customer.) for payments for eg.
Have automated reminders set for team members.